Browsing Date
July 2012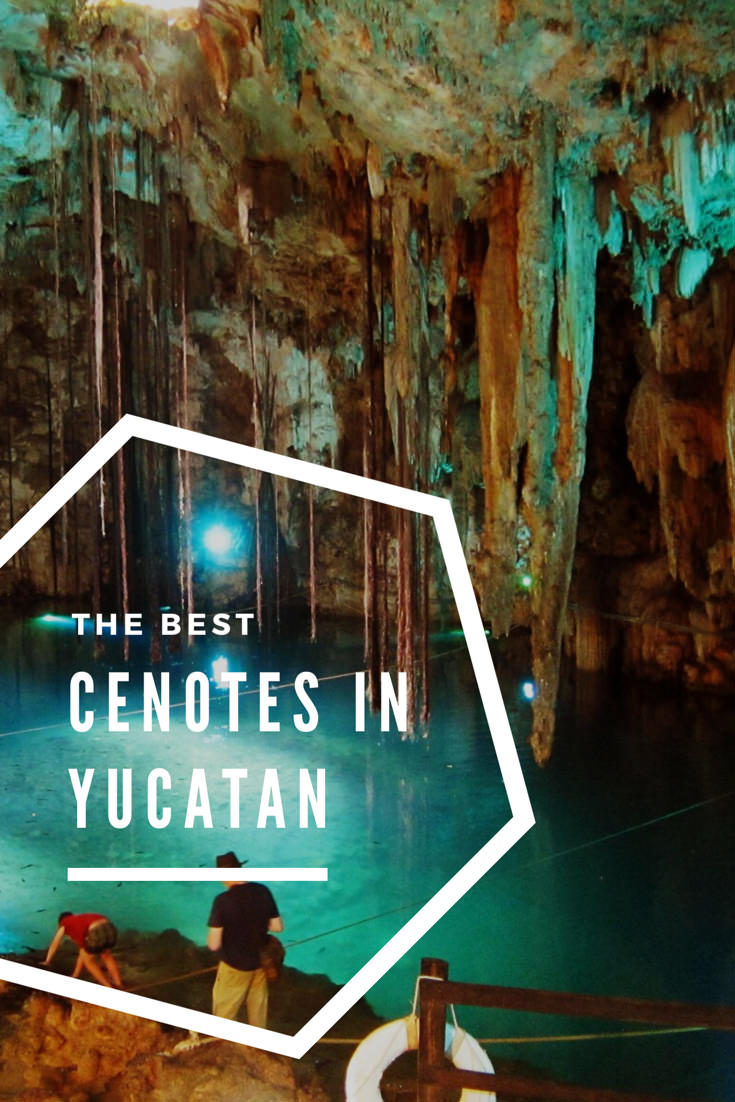 There are literally thousands of these sinkholes in Yucatan, Mexico. Here are 5 of our favorite cenotes.
Valladolid, Yucatan, Mexico
Las Casa de Los Venados (The House of Deers) in Valladolid is owned by an American couple, John and Dorianne Venator. They bought this hacienda style house in ruins, spent 10 years renovating and filling it with the largest collection of Mexican folk art in a private collection.
Even though it is a private home, the Venators open their house to visitors everyday on a guided tour. Some thoughts that crossed our minds as we poked around their house:
1. I wonder what it's like to live here.
It's like a house that doubles as a museum. Or more appropriately, a museum that has beds so you can use it a house if you want. The art dominates. Even the bathrooms don't escape the onslaught of 3000+ items of Mexican folk art.
Every piece of furniture is an art piece. Check out the crazy painted chairs in the main dining room.
Calaveras (skeletons) seems to dominate the art scene. It would've been more disconcerting if only the skeletons were not brightly painted and looking pretty darn happy with those toothy grins.
2. Oh my god, the pool!
This courtyard pool was the most inviting swimming pool I've seen.
It might have something to do with the fact that I was so, so hot. It was summer in Mexico. I was literally dripping sweat on the floor. The nice lady giving the tour, seeing my predicament (and probably afraid of people slipping on my sweat pool on the floor), talked briefly on the walkie talkie. Soon, a young lad came and handed me a pack of tissue.
How embarassing.
But I digress.
The architect responsible in designing La Casa de Los Venados has won many awards. We weren't surprised.
3. Cleaning this place must be quite a challenge
There are more than 3000 items of art in La Casa de Los Venados. 3000 and plus items to dust.
I trailed a discreet finger behind the two-headed Friday Kahlo.
Nothing.
—
We don't usually go out of our way to visit museums. But La Casa de Los Venados is not a regular museum. It's a house with history. A house that exudes the personal love the Venators have for Mexican folk art.
There's no reason NOT to visit La Casa de Los Venados, located half a block from Valladolid's main square. Come to gawk at the art and at the architecture.
You don't need to be an art lover to walk away impressed.
Even better, the tour is donation based and all of it goes to charities.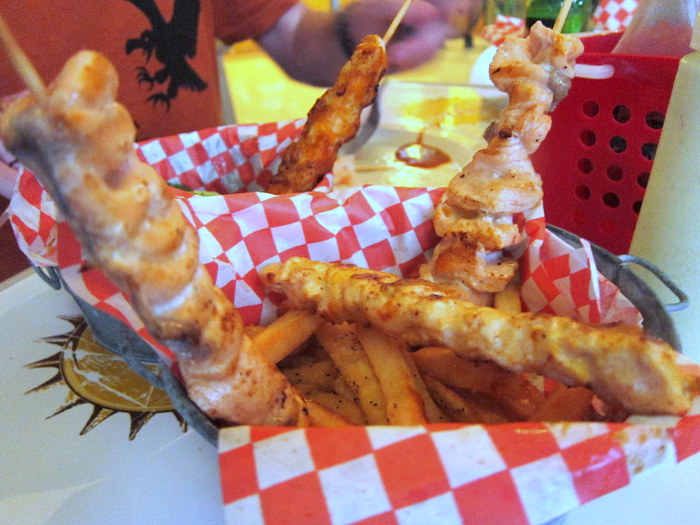 Playa del Carmen, Mexico
It's not hard finding a place to eat in Playa del Carmen. One of the busiest towns in Riviera Maya, its main street, La Quinta Avenida, is jammed packed with restaurants. But we were looking for something more low-key and let's be honest… something that doesn't cost the same as a dinner in San Francisco.
Thankfully, after trial/error and with the help of Twitter friends, we discovered some pretty awesome restaurants in Playa del Carmen for breakfast, lunch and dinner. Once we find good places to eat, we tend to stick to it.
So, this is what we had almost every single day we were in Playa.
Breakfast
Right in front of the ADO bus terminal in Playa del Carmen, there's a line of taco stands. You'll see it right away because of the morning crowd.
Choose your taco filling from Yucatan specialties such as cochinita pibil (bright orange marinated pork), pollo en relleno negro (chicken in roasted pepper), or shrimp/fish. Eat your tacos standing up like the others. 10 pesos/taco.
For chasers: a freshly squeezed orange juice from a stand next to the taco carts.
Close around 2 pm.
Lunch
Walk or take a taxi to Los Aguachiles at Avenida 25 and Calle 34th. This seafood-only place serves delicious tacos, tostadas, ceviches, and aguachiles on red plates wrapped in plastic bag. Everything is so darn good.
If you've been thinking about trying ceviche, this place is a good place to lose your ceviche virginity. After trying their shrimp ceviche tostada, I'm a fan.
My mouth waters just writing about this.
Other equally mouth watering dishes include their pescado empanasada and pescado al vapor taco.
Close at 6 pm.
Thanks to Ayngelina for the tip.
Dinner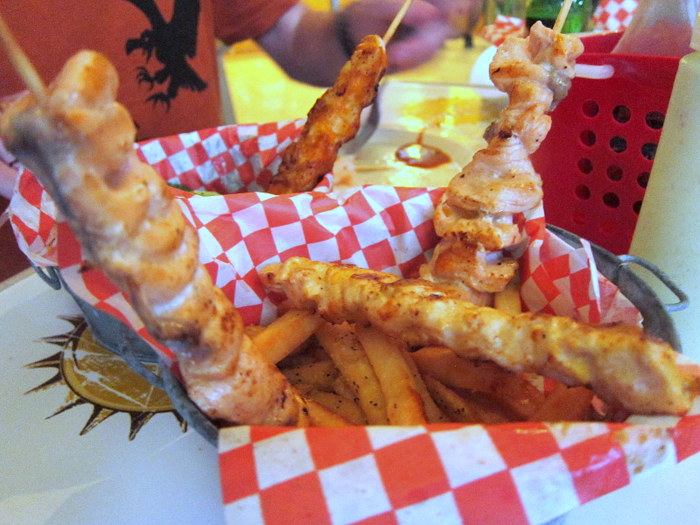 A couple of blocks towards the beach from La Quinta Avenda (the 5th Avenue), on the way to Mamita Beach Club is Bro * Chetas. Come here for reasonably priced and deliciously executed brochettes. Mix and match between chicken, shrimp, fish, octopus, and salmon brochettes. For the vegetarians, they have home made falafel.
Even the side dishes (steamed broccoli and french fries) deserve a standing ovation. I know what you're thinking – 'How good can steamed broccoli can be?' Give this place a try and you'll find out.
—
Eating and swimming in our favorite cenote in Yucatan was the highlight of our stay in Playa. It's no surprise that we came back home a little tanner and just a little tighter around the waist.