Java, Indonesia
Java, the most populated island in Indonesia is often overshadowed by its much, much popular next-door neighbor, Bali. But those who take the time and effort to check this island out will find out that it has a lot to offer. Growing up in Jakarta, my family would take my brother and I on road trips all over the island.u
Doubtless there are still more for us to discover. But for now, here are what I think 5 must-visit destinations in Java, Indonesia:
1. Borobudur and Prambanan Temple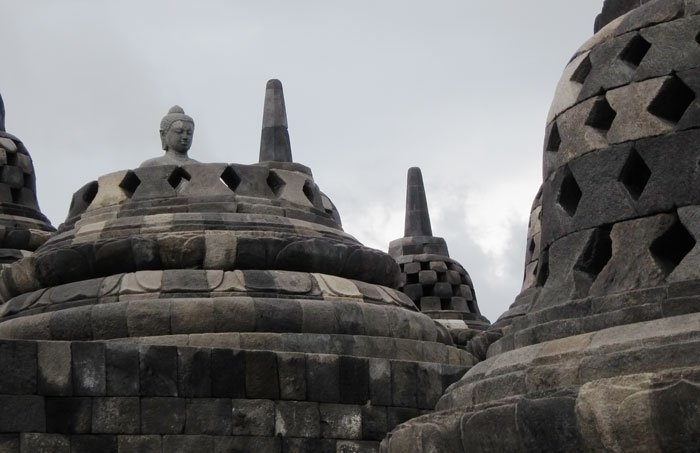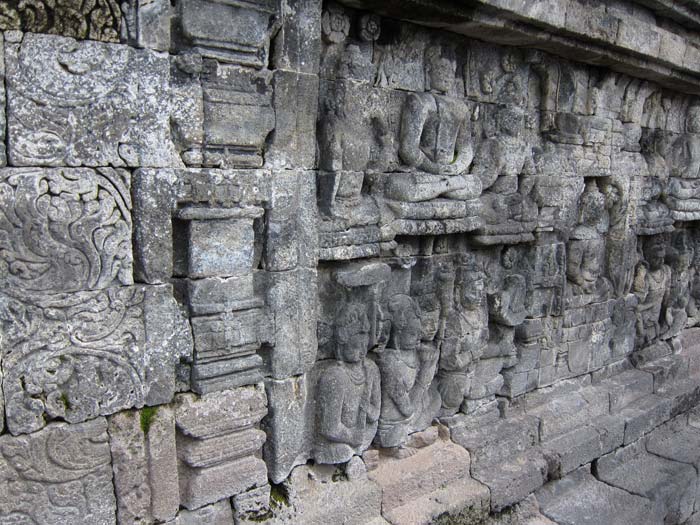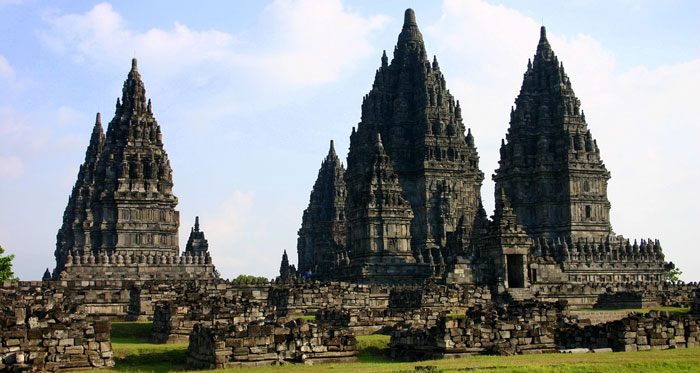 The remains of what once two great kingdoms of different religions (Buddhism and Hinduism) in Java, these two temples are definitely worth a visit. They make great short day trips from Yogyakarta.
I remember learning about these two temples when growing up in Indonesia. One of the stories is the legend of Loro Jonggrang, and here it is in its abbreviated (and probably slightly inaccurate) version:
"A kingdom was besieged by a neighboring kingdom, but the prince of the attacking kingdom fell in love with the daughter of the enemy king, Loro Jonggrang, and proposed a marriage. She would only agree on the marriage if he built 1000 temples in one night. The lovestruck prince agreed.
Helped by earthly spirits that he conjured up, he started to build one temple after another. At temple no 999, the princess was getting worried. She instructed her maids to mimic dawn by lighting fires around the compound, pounding rice, and waking the roosters up. Thinking that the dawn was upon them, the underground spirits went back to earth leaving the 1000th temple unfinished. Angry at her betrayal, the prince cursed Loro Jonggrang into a statue."
The Loro Jonggrang statue basically became the 1000th temple that became part of Prambanan temple complex.
Public buses serve these two sites and it costs about Rp. 10000 and Rp. 3000 to go to Borobudur and Prambanan from Yogyakarta respectively. Click here to learn more about our visit to Borobudur.
2. Ujung Genteng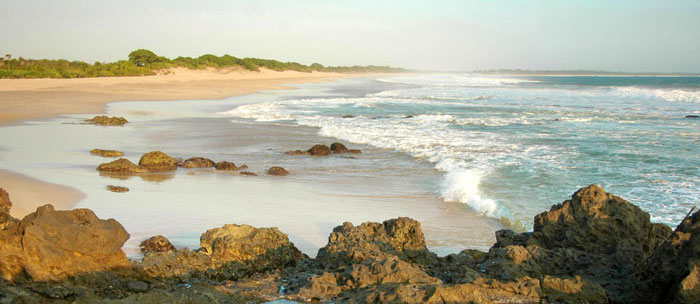 Beautiful, deserted sandy white beach, watching sea turtles bury their eggs, traditional fish market, and throw in a waterfall or two. What's not to love? How about the grueling 8 hour drive from Jakarta to get there? But it's so, so, so worth it. Read our post about a list of things to do in Ujung Genteng.
3. Bromo
Beautiful majestic Bromo. The sandy desert like environment surrounding the crater is out of this world. So is the area surrounding the village itself.
Ride a horse to get to the crater and look down into the belly of a still active volcano (apparently it just recently erupted). And rent a jeep to catch a sunrise above Bromo to get that classic Bromo picture. This is a place that we'd like to come back to because 3 days that we spent there just simply weren't enough.
4. Yogyakarta
My favorite city in Java! Explore the narrow alleys that weave in and out of Malioboro, the main street of the city. See how batiks are made and watch silversmiths and puppet makers at work. Or rent a becak to explore the kraton (Sultan's palace) and soak in the culture of this still somewhat traditional city.
Also check out the colorful graffiti on this Yogyakarta alley.
5. The Dieng Plateau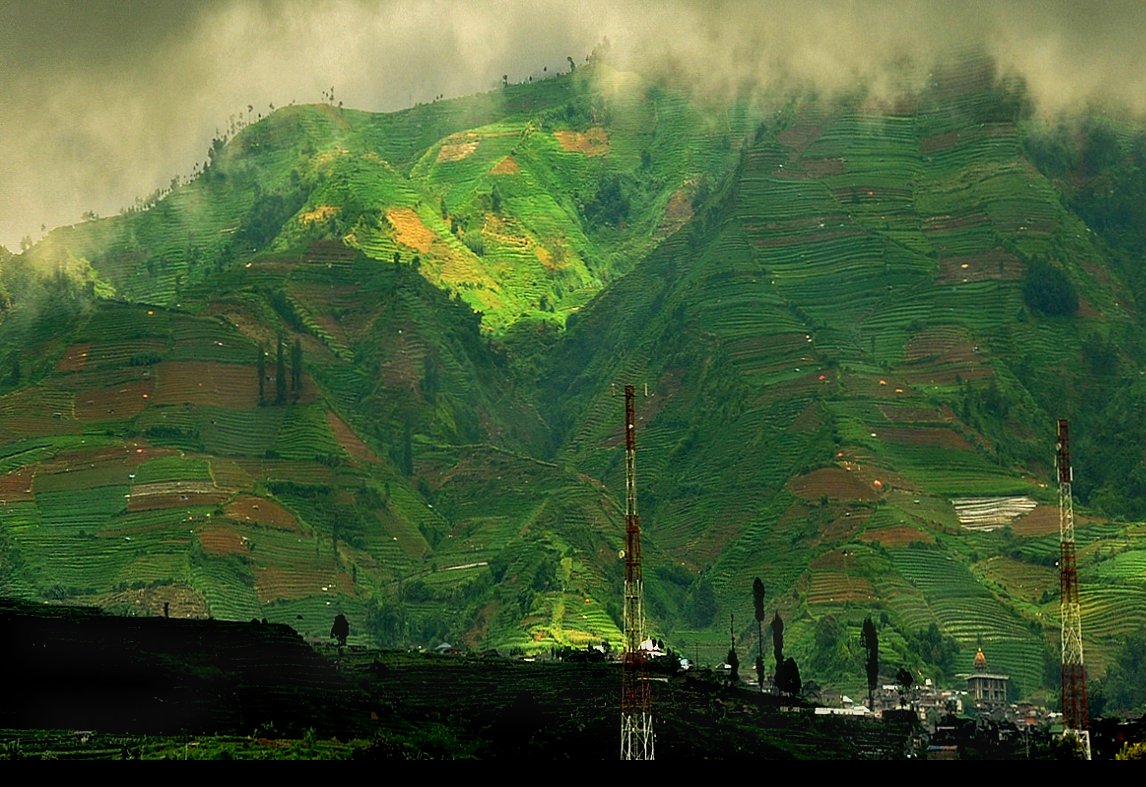 Beautiful scenery of lush greenery and rice paddies is what this area is all about. Dare I say that they're even more fetching than the rice terraces in Bali? Located high up on the mountain and about 2 hours north of Jogjakarta, the cool weather of the area provides a nice respite from the tropical heat of Java.
The road there is narrow and windy but the view is beautiful. Add to that the ancient ruins that are scattered around the area, the volcanic craters and hot springs, and the rosy cheeked 'Dieng' children with their dread-locked hair really make this area our family's favorite destination.
—
There are other places in Java I'd like to visit. The last time we went to Kawah Ijen was 10 years ago and I wouldn't mind paying it another visit. Then there's Ujung Kulon National Park where you can catch a glimpse of what's left of Krakatoa, the infamous volcano whose eruption was recorded as the loudest sound ever heard in modern history.
Sometimes exploration of your own backyard reveals a lot more than what first meets the eyes. That's definitely the case here with Java.