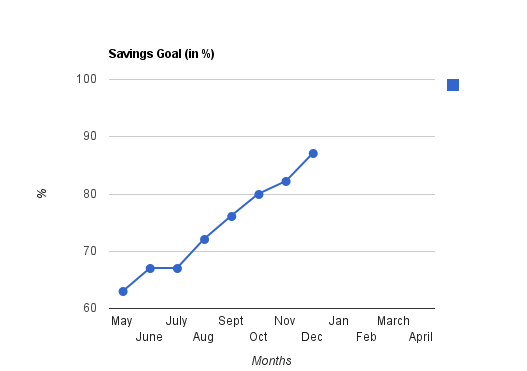 Somehow we've managed to recover from the setbacks we've experienced in the past couple of months:
– Jack got some Christmas bonus from his company and that goes straight into savings
– I've got some money from my freelance website design job (not counted on this graph yet), and that will go to the pot as well
– And I guess, all the penny pinching finally paid off. Who would've thought?!
Extrapolating from the graph it looks like we should be able to hit our target right about when we're departing on our RTW trip. So, yay!