I'm sitting on a couch with a cup of tea, surrounded by crumpled Kleenex. I'd never been this incapacitated by the common cold since – gah, I don't even remember. It's pouring like crazy outside. I haven't climbed nor exercise in a week. But all of those can't get me down because I just finished a 2 day marathon on re-vamping our site and it is finally finished.
(Is it ever finished? Already I'm thinking of changes I'd like done.)
I wish I could find a screenshot of what the site looked like when we first started out 5 years ago. I remember it was a very cartoony, garish look with sunshine yellow, orange, and red. Not much survived from that very humble beginning (and it's a good thing).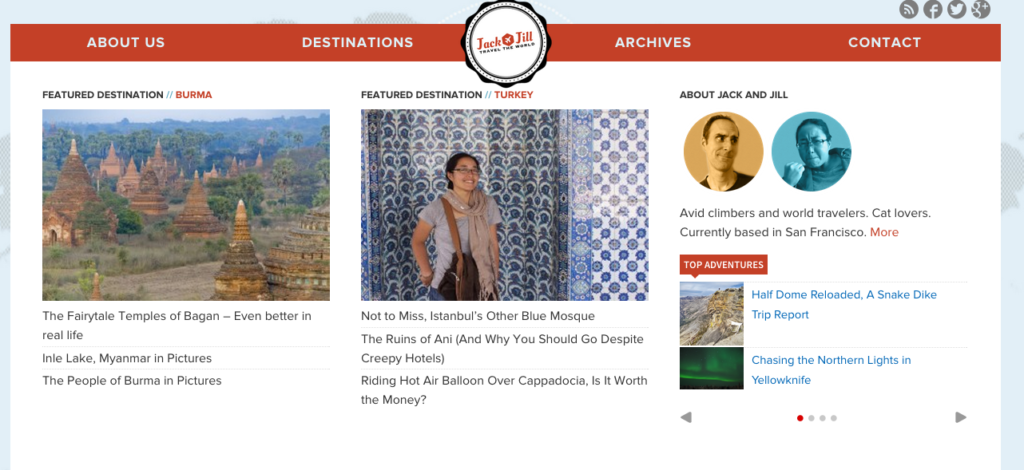 Anyway, what's new? I re-organized the navigation, got rid of a bunch of plugins, edited old categories and outdated posts. We've got a new Travelers page; we edited the "About Us" page.
And not to mention it's a got a spiffy new look.
The site now looks even better on mobile (really, check it out).
What do you guys think?