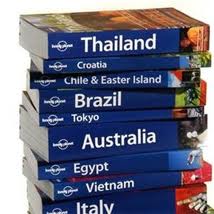 So far, the best RTW planning tools I can find are Lonely Planet books (which I use exclusively, mostly because of the fact that I'm already so used to how the information is laid out that other guidebooks tend to confuse me) and AirTreks.com's interactive TripPlanner.
I love how you're not only able to craft your own itinerary using their interactive map, but also to modify their pre-established routes to your liking.
Just go here, find a route that's somewhat similar to what you have in mind, then click on "Request More Information About This Trip", then click on "Modify Route". You can then see what effect removing or adding a city has on the price.
I've been using it a lot today and that was how I discovered that adding Mongolia as a sidetrip from Beijing added about $1000-$1400 to the total cost. Eeeek?!
I've tried using One World's interactive planning tool, but I got quickly frustrated. They have so many rules regarding what you can or can not do regarding your itinerary that I wasn't able to get any quote because I kept breaking one or more of them (one of them apparently for crossing the same ocean twice, or something like that).
Even though I personally try to avoid talking to a real person when it comes to customer service, I believe that this is one of the rare cases when it's simpler, easier, and might be even cheaper to actually be able to talk to someone from the travel agent about your trip. There are so many variables governing the price of an airline ticket, and different airlines have different rules, that being able to talk to someone doing this for a living seems to be the wisest thing to do if budget is a concern.