Our to-do list is growing to an unmanageable mess. We'd been very reluctant to get serious about tackling it because it seems that every time we look at it, the list keeps growing, and growing, and we're not crossing anything out.
ugh..
But today, we finally sat down and attempted to tackle this monster of list.
And ended up with a list 5 items longer. How can it be?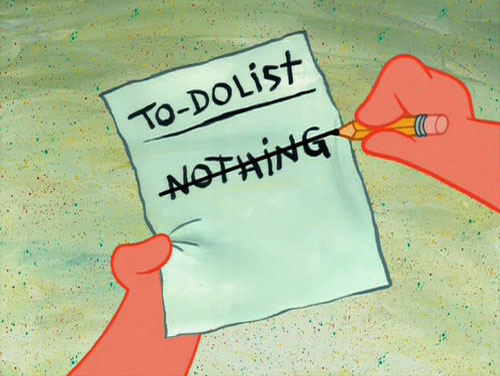 Granted some of the items on the list are time dependent, in which they can only be done within a certain amount of period before our departure date. Things like immunization, and visa… Or my passport renewal, the earliest which it can be done is January. Maybe we can start tackling the shopping part? That would be fun!
But unfortunately we're on kind of tight on money this month, so that will have to wait too…
Here are some examples of things we'll have to cross out sooner or later… but most likely later than sooner:
Boring, Immigration Stuff (mostly for Jill)
So boring, but oh so important…
Renew passport — January
Find out about green card
FInd out about immunization requirements
Find out about first country's visa requirement
Photocopies of documents and passport photos — lots of them
…
Apartment and Logistics
The longest list…
Stop Netflix, cellphone, and internet
Forwarding address at the Post Office
Pack stuff to bring to parent's house in Indonesia
Set up Schwab Checking account
Get Capital One card for Jack
Sell car
…
Shopping
Second longest list and the most fun to cross out if you have money…
Need shoes
Buy/find our money belt
Figure out which laptop to bring and buy necessary accessories
Packaging cube thingy
Get a year supply of contact lens
Get a new pair of glasses made — ?
…
The Have To Do Sooner Than Later
Tell parents — umm, yeah… We haven't told many people about our plans yet for many reasons.
Buy tickets — January at the latest we'll have our tickets in our hands. Or so we keep telling ourselves.
---
It seems like lists are only fun if you can start crossing some of them out. O well, we should see it as delayed gratification because we know starting January next year we can start tackling some of the items on the list. And then making lists and checking it twice will be fun once more!
---
Are you planning a trip soon? If so, what's on your to-do list?
---