San Francisco, USA
One of things I love about San Francisco is its collection of vibrant, and often quite distinct neighborhoods which always make for a great weekend stroll around. Taking a stroll in one of San Francisco's neighborhoods is one of the ways to enjoy this city on a budget and absorb the multi-cultural vibe that makes the city one of the coolest places to live in the states (I'm not biased, really).
Located in one of my favorite San Francisco neighborhoods — Mission District, Clarion Alley is the chosen location for a mural project that was started in 1980's. Along the alley, walls and garage doors have been transformed into colorful murals depicting a variety of topics by local artists.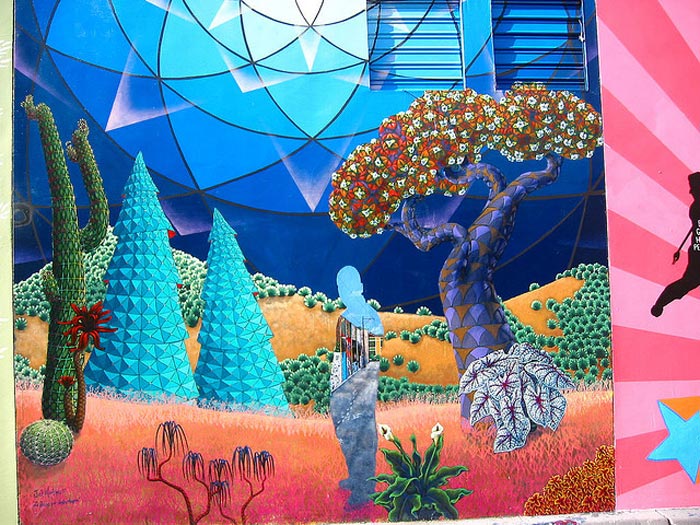 The attention to details on some of these pieces is simply amazing,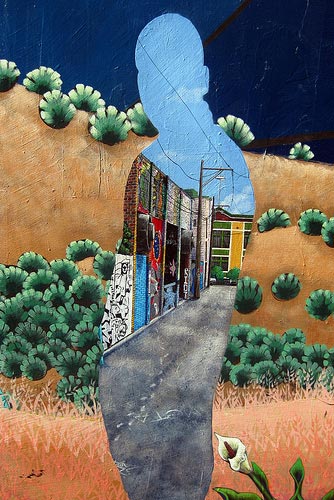 The stated goals of Clarion Alley's mural project are simply "social inclusiveness and aesthetic variety." I'm guessing the dinosaur mural (– my favorite) falls in the second category…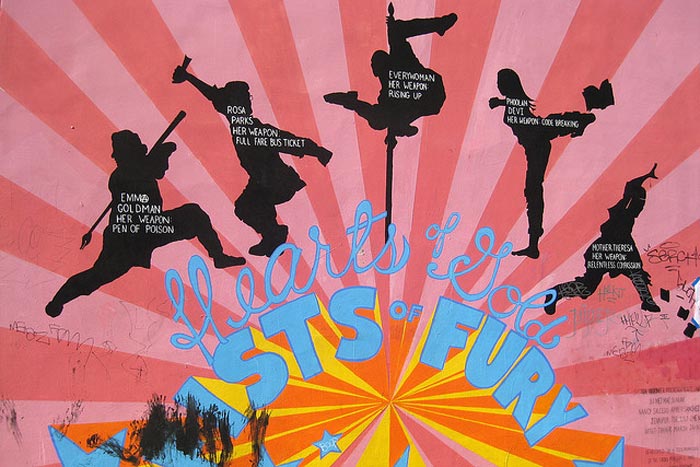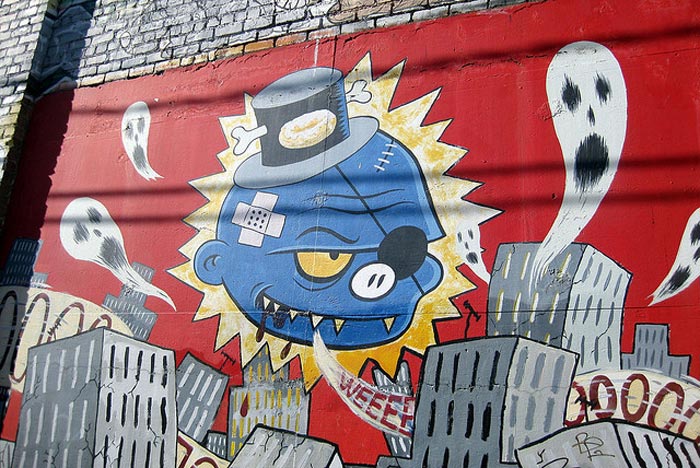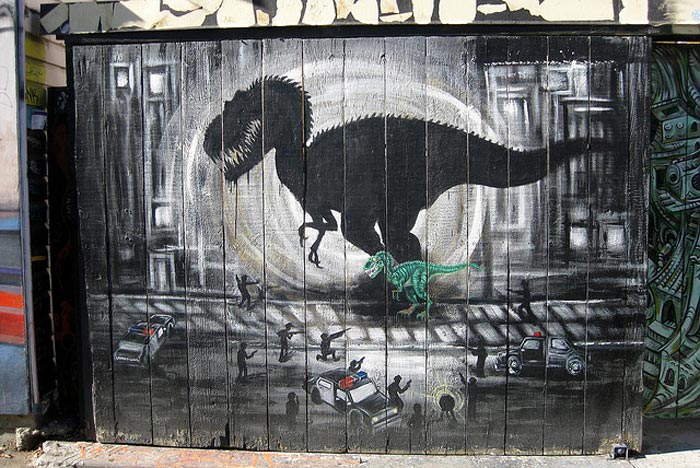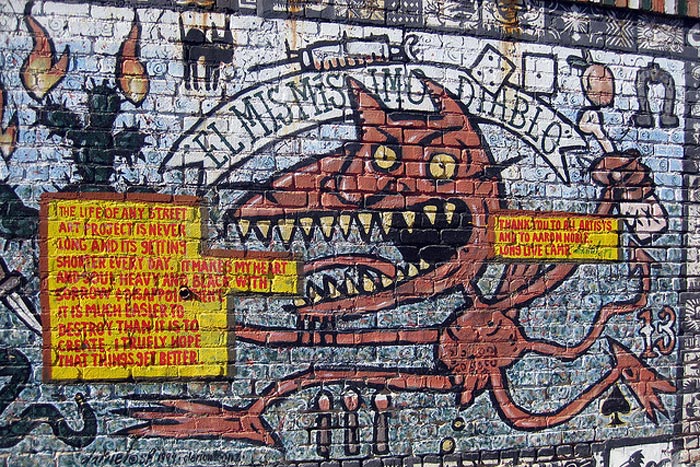 And if that's not enough, just a couple of blocks over is Kid Power Park… where a 3 story mural has been created using paints, broken tiles, and mirror pieces.
*sigh*
I love San Francisco…
There's something completely awesome about a place that fosters so many opportunities to create public arts. A place where even a mere stairway can be given a chance to shine… — pun intended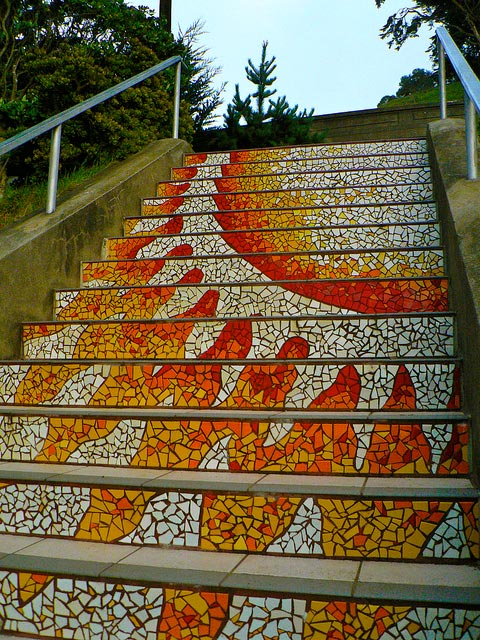 Note: Clarion Alley's sister project was started in Yogyakarta, Indonesia — a city we had a chance to visit about a month ago. If you're into street arts, lookout for a series of photos taken from the alleys of Yogyakarta next week.