Asia
When I was 7, my parents decided to put me in a Chinese language program class – so I could get in touch with my roots, I guess.
Which is a little weird considering that my parents don't speak any Chinese at all.
At that time, learning Chinese (or anything Chinese related) was forbidden so we had to sneak around. Instead of Chinese books my little backpack was stuffed with English books instead. Just incase I got stopped on the streets (never happened).
Soon afterwards, I noticed that I was different. While the other kids were conversing happily with their teachers in Chinese, I was walking around muttering "This is a horse", "That is a pig".
2 years of seeing me struggling with the Chinese words for farm animals, my parents decided that enough was enough and pulled me out of the class.
Needless to say, because of this I thought for the longest time that Chinese was quite probably the most difficult language to learn. I mean, I'm Chinese – I have the genes for it. And I got zilch to show after 2 years of learning? Yeah, it's that hard.
Then my brother and I traveled around South East Asia and we came across some seriously bizarre letters. The kind that get you cross eyed looking at them.
Seriously? It makes Chinese characters look straightforward by comparison.
Burma/Myanmar
Burmese/Myanmar letters look like little bacterias strung together. Cute!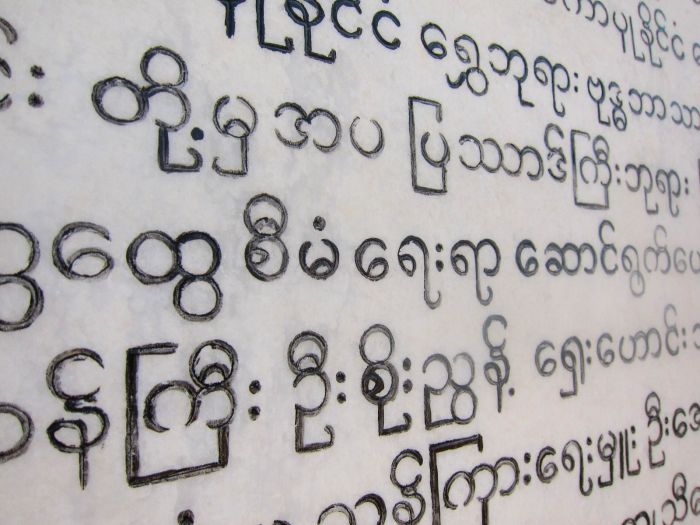 Cambodia
My favorite is probably the Cambodian alphabets though. I mean, just look at them and imagine how fun it is to try to write them.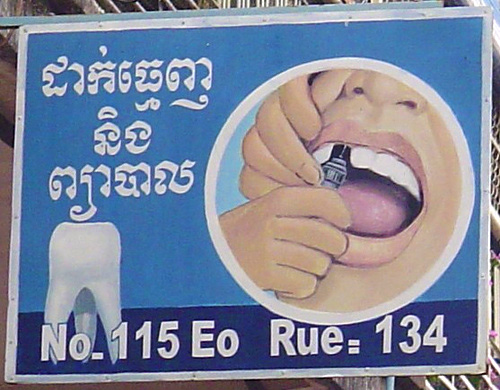 Thailand
Thai alphabets look like a bunch of 'n' and 'm' strung together at first glance. Upon closer look they still look like a bunch of 'n' and 'm'. Lovely people, the Thai people – with alphabets to match. This is a menu at a restaurant at Mae Salong. Or we think it was. We pointed at pink and we got food.
Do you know that Thai language doesn't use spaces between words? Bangkok (in Thai) is the longest name of a place in the world (even though it actually consists of a number of words – but since Thai doesn't have any spaces between them…)
Bangkok = "Krungthepmahanakonbowornratanakosinmahintarayudyayamahadiloponoparatanarajthaniburiromudomrajniwe – smahasatarnamornpimarnavatarsatitsakattiyavisanukamphrasit"
So, what's the most bizarre language you've come across?